Flying Elephant Network News (Yifei/Wen) "Planning and building about 10,000 5G base stations to build the largest and best quality 5G network in Guangdong!" On the afternoon of April 23, Guangdong Mobile Co-industrial Partners held a conference on the establishment of 5G Industry Alliance and 5G+Action Plan of "Moving 5G Intellectual Leadership Bay Area" in Guangzhou, and released the above-mentioned blockbuster news. More than 300 delegates from 5G industry-related units such as communication equipment manufacturers, chip and terminal manufacturers and vertical industries attended the conference.
2019 is the first year of 5G, 5G heat continues to rise. The Central Economic Working Conference clearly put forward "Speeding up the pace of 5G commerce" and listed it as a key task in 2019. The work report of the Guangdong Provincial Government also put forward the idea of "launching 5G network deployment in the Pearl River Delta urban agglomeration to accelerate the pace of 5G commerce". Under the leadership of Yang Pengfei, deputy director of the Provincial Industry and Information Administration, and Mei Qianghua, deputy director of the Provincial Communications Administration, Guangdong Mobile established 5G industry alliance with nearly 100 5G industry chain partners. This is also the first industry alliance in Guangdong Province aiming at promoting the development of 5G industry and accelerating the 5G business process.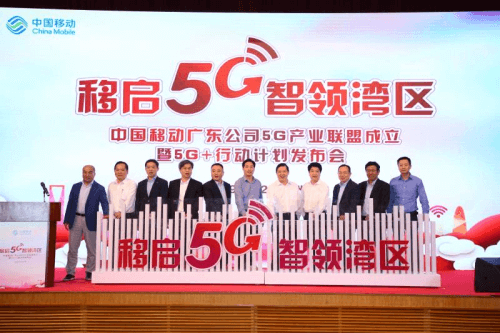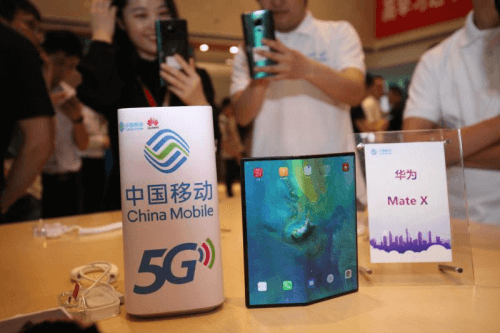 5G is not a monologue of the communication industry, but a feast jointly participated by all walks of life and even the whole society. In the newly established 5G industry alliance, there are not only major communication equipment manufacturers, chip and terminal manufacturers, but also vertical industries such as energy, automobile, banking, household appliances, including Southern Power Grid, Guangzhou Automobile Group, Agricultural Bank, Pudong Development Bank, TCL Electrical Appliances, Shaoguan Iron and Steel.
Wei Ming, general manager of Guangdong Mobile, said that Guangdong Mobile is committed to being the pioneer of 5G commercial scale, the innovator of 5G industrial application, the enabler of 5G industrial chain and the guardian of 5G network security. It will take the opportunity of building 5G industrial alliance to expand 5G "circle of friends", promote the accelerated maturity of 5G industry in Guangdong, and help Guangdong, Hong Kong and Macao Dawan District. We will build a trillion-grade 5G industrial agglomeration area and make greater contributions to the realization of high-quality development in Guangdong.
It is understood that Guangdong is the only province in China where two cities participated in the 5G test of the Ministry of Industry and Information Technology and the Development and Reform Commission. It is also the only province that participated in all three tests: technical test, scale test and application demonstration. Guangdong Mobile's 5G test progress ranks in the forefront of the country. The first call between 5G mobile phones in 2.6GHz band was made on March 27. VoLTE voice and video phones between 5G mobile phones and 4G mobile phones were first realized on April 3. Tests of 5G terminals of several brands have been completed.
At the event venue, Guangdong Mobile 5G terminal exhibition has attracted wide attention. According to reports, the event exhibited 9 latest 5G terminals, including 6 mobile phones such as Huawei Mate X, Huawei Mate 20X, ZTE Axon 10 Pro, OPPO Reno, Millet MIX3, Samsung S10+, and 3 CPEs such as China Mobile Self-service Brand 5G terminal "Pioneer 1".