PON remote amplifier is a PON link amplifier developed independently by Visint®. It follows ITU-T G.984.X and IEEE802.3ah standards, integrates PON technology and photoelectric conversion technology, realizes the extension of PON signal, and maximizes the coverage of GPON/60KM and EPON/40KM. It is fully suitable to the mainstream OLP/ONU devices in the market. It is suitable for the scenario of PON coverage with distance extension and line loss.  No configuration required and completely transparent transmission, fast open, and improves the coverage efficiency of FTTH services.
Application 1: Multiplex PON Service Transmission on One-core Optical Fiber
In the user-intensive area, the PON aggregation remote device is added between the OLT and the ODN, and the WDM technology is used to realize the transmission of multiple PON services on the one-core optical fiber, which greatly improves the transmission efficiency, significantly saves the optical fiber resources, and realizes extensive coverage of the PON.

Figure 1: Aggregation and Remote Integration of WDM Technology for Point-to-Point

Multi-channel PON Services
The PON aggregation and remote is combined with the WDM technology group ring, and centralized deployment by the OLT reduces fiber consumption, prolongs the transmission distance, and utilizes WDM electrical layer/optical layer protection to improve the reliability of the transmission line.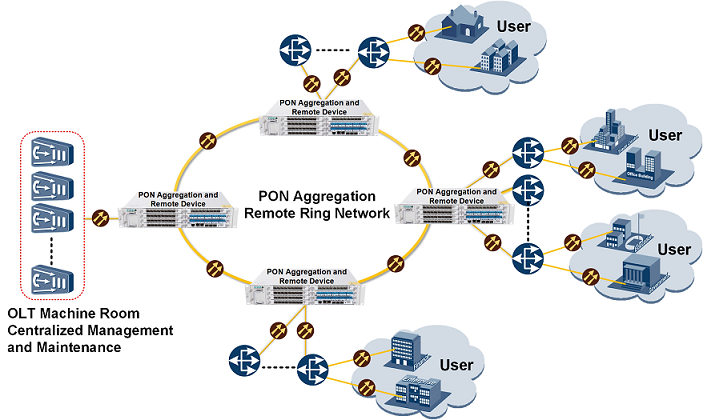 Figure 2: PON Aggregation and Remote Integration of WDM Technology into Ring Protection
Loading Multi-channel PON Service
Application 2: Single-path PON Amplifying Remote
In fewer users' remote areas, PON aggregation is added to the optical fiber link between OLT and ONT, and the service coverage is realized by pulling out the single-way PON.

Figure 3: PON Remote Amplifier Located in the Application Architecture between OLT and ODN
The RE is deployed between the splitter and the ONU for extension and expansion of the branch. When the ODN coverage changes, the PON aggregation extension can be used to extend the transmission distance and the split ratio. New buildings with low real occupancy can be hung up to existing ODNs, making network deployment more flexible and convenient.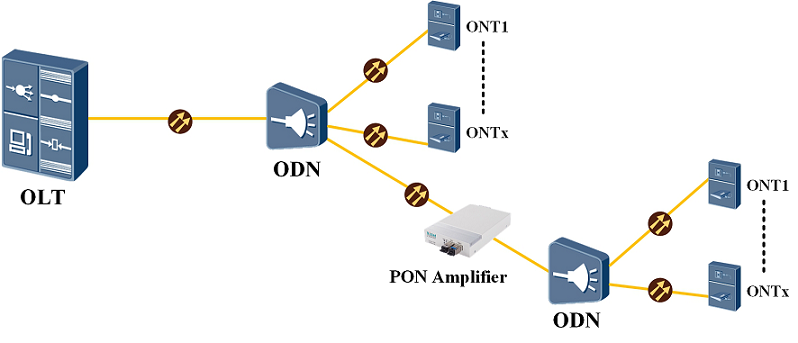 Figure 4: PON Remote Amplifier Located in the Application Architecture between ODN and ODN