OBP optical protection board is an intelligent switching system developed by Visint® for the field of optical fiber communication, and it can automatically bypass the fault. It can automatically identify the power supply status and optical signal output status of the network node, and bypass the optical path when the node fails. Therefore, the disconnection of the SDH network of the network node can be avoided, and the overall network connectivity is maintained.
Visint® Vispace 1000 series optical line protection products effectively solve the problems of fiber transmission damage, line interruption, equipment power failure, and board failure, which seriously affect the stability of the transmission network in the existing network. It solves the practical problems of causing great pressure on customers, self-efficiency and line maintenance.
Application 1: Optical Line Protection (OLP) Solution
The OLP optical protection solution is applied to the protection of the optical line. It is necessary to add OLP optical protection equipment to the optical transmission equipment at both ends. At the same time, it is necessary to provide different routing lines for the main and standby, and can be used together with the dispersion compensation module and the amplification module. Supports dual-fiber bidirectional, single-fiber bidirectional and other transparent transmissions, with backup-fiber monitoring function, switching time in case of failure is less than 25ms, enabling fast switching of optical lines.

Figure 1: OLP Point to Point Protection Application Solution
Application 2: Optical Bypass Protection (OBP) Solution
The OBP optical bypass protection solution is applied to bypass single-site or single-device faults, maintain connectivity of the entire network, supports with heartbeat bypass function and with amplified bypass function, and the bypass time is less than 25ms when fault occurs. Quick bypass when there is a problem such as equipment failure or power failure.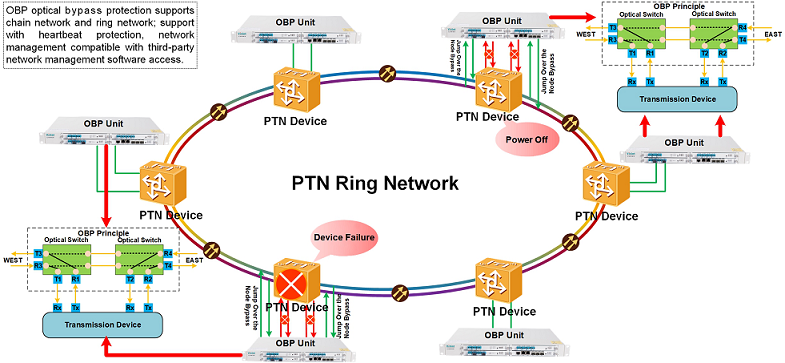 Figure 2: Optical Bypass Protection Ring Network Solution